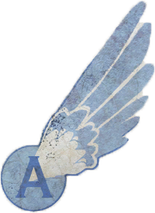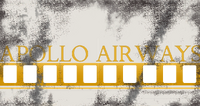 Apollo Worldwide Airways Inc. was a commercial airline that catered to the travel needs of three characters in the BioShock universe. They offered trans-atlantic flights, their only known destination is London, England. The only known plane in Apollo Airways' fleet is a Boeing 707 with yellow and blue livery.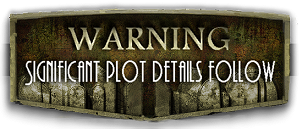 Notable Flight Plans
Edit
Flight DF-0113
Edit
On August 26th, 1939, Charles Milton Porter traveled with his wife Pearl Porter via Apollo Airways to London in order to work with Alan Turing. Their flight departed from Philadelphia at 7:15 AM, and arrived in London at 3:29 PM. There were no noted disturbances on the flight.
Flight DF-0301
Edit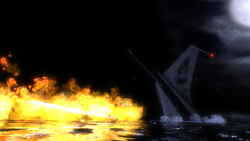 Main article: Apollo Air Flight DF-0301
In 1960, Apollo Airways suffered a tragedy, the loss of flight DF-0301 over the Atlantic Ocean. The plane, en route from San Francisco to London, carrying eighty-nine passengers and six crew, was hijacked at (63° 2' N, 29° 55' W). The sole survivor of the plane's crash into the North Atlantic was Jack.
Behind the Scenes
Edit
The logo is similar to one of the Pan-American Airways' logo.[1]
A baggage tag for Apollo Air can be seen on Kaitlin's luggage in the the video game Gone Home. The game takes place in 1995, implying continued service from Europe to the United States. The developers of the Fullbright Company, Steve Gaynor, Karla Zimonja, and Johnnemann Nordhagen, worked together on Minerva's Den. In an interview[2], Gaynor linked the two games together:
"The airline that Katie takes to go to Europe, we never named the airline, but their logo is an '80s brand update to the airline that Jack's plane crashes into Rapture. So in a completely unenforceable way, theoretically, we have caused all of these universes to coexist."
References
Edit
↑ "Gone Home and BioShock Take Place in the Same Universe" Polygon interview