---

This article could use some more pictures.

Would you kindly help BioShock Wiki by

adding some

?

Pictures needed:

Screenshots: Pictures of every combination and the trap without one.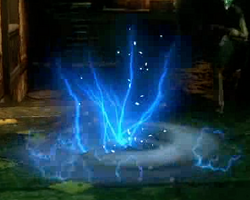 Plasmid Traps are the combination of Cyclone Trap or Geyser Trap and another Plasmid in BioShock 2 or BioShock 2 Multiplayer. Although costlier in EVE than the standard Cyclone/Geyser, Plasmid Traps are more effective and possess unique powers pertaining to the Plasmid the Trap is infused with. Below is the list of known Traps.
Combinations
Edit