>Results User:Bioshock123/Poll Results
DO NOT EDIT THIS PAGE WITHOUT MY PERMISSION!!!!!!
I am also on the TF2 wiki http://tf2wiki.net/wiki/User:Sonic_the_ardbark
I am also up for rollback rights BioShock Wiki:Requests for user rights/Rollback requests
"All DNA is a stage, all the genes mearly players, and with ADAM, in one life time, they will play many parts."
― Michael Ryan

Don't even try to tell me this isn't awsome.
Hello. My name is Michael Ryan. I am Andrew Ryan's younger brother. He may tell you that he designed Rapture, but I was the one that designed almost all of the buildings, built the submarines we used to build the city, and did all the calculations for how to put a city at the bottom of the ocean in the first place. But will he admit that? No.

This is what I wanted to do to him.
Life in rapture
Edit
After I was certain my brother was not going to give me any credit for building 50% of Rapture, I got a job helping Julie Langford in Arcadia. I helped in the design of the tea gardens and rolling hills. After plasmids were created, the main problem was that they needed a power source. So I geneticly modified the ADAM slugs to produce EVE, which was the chemical form of ADAM. The new slugs looked the same as the normal ADAM slugs, but were blue, not red. In Arcadia I met a woman named Jade White. I built caves in Arcadia, which made for a very romantic date. Most of them have been taken over by the The Saturnine these days.
The civil war
Edit
After Jade "dissapered" just before we were merried at the hands of Andrew's security force, I took up arms. I started designing weapons such as the gernade launcher, chemical thrower, and crossbow, and amped up plasmids to be usable in combat. I soon became high ranked in Atlas's army after I killed security chief Sullivan. After this, Andrew switched to automated security, so I invented the hack tool. I fought hard, seeking to KILL Andrew Ryan. But soon war was not going in our favor. I was left with no other choice. I put myself in a Alpha Series suit, got a gatling gun and FOUGHT LIKE HELL.
But even with this, the war was lost. I am now in hiding in the last cave in Arcadia not taken over by The Saturnine.
Plasmids created
Edit
I created several plasmids for the war. At least I got credit for that.
This one summons a big daddy to attack who ever you hit with it. He leaves when the target is dead. Normally it summons the type of Big Daddy found in that level. At level 2, it summons a Juggernaught (see my blog for more details)
Pain
Casting Cost: All remaining EVE
Damage Done: 1-hit kil
Duration: Until death
Location: Avaible to the best in Atlas's army for free
Manifestation: User's blood veins glow red, small orb of light in the users palm.

Causes the target to go under intense pain until they die from the unimagineable pain. (used to kill security chief Sullivan)
The same as sonic boom, but shoots water instead of air.
Sofia Lamb
Edit
After Ryan was dead, it was safe for me to come out of hiding. I diched the suit ( Hay, it gets old after 10 years), got some normal weapons, and spliced with a few plasmids. I joined the Rapture Family for a little bit. But soon, I became sorry for Eleanor, being forced to become a utopian against her will. I swore to stop Sofia. I began using my shotgun, chemical thrower, and plasmids to sleel as mutch ADAM as I could. But I did not immediantly use the ADAM, I had seen what happened from too mutch of it. I instead put it right back into the slugs it came from. I kept just enough ADAM to stay alive.
Back to the surface
Edit
Soon, she found out what I was doing. I had to flee. That last cave had been destroyed in a tunnel collapse, so I went to the surface. I realsed all but one of my slugs (they actually make good pets) and stole a bathesphere. I got a nice home in Alaska and settled down. I probably will never return to Rapture.
Plasmids used
Edit
Gene Tonics Used
Edit
Favorite Consumables
Edit
favorite pages
Edit
Random crap
Edit
Because my brother wasn't going to pay me for building Rapture, I got a job at Rapture records. These are some of the music videos I made.
| | | | |
| --- | --- | --- | --- |
| Bioshock - Animal | The Pretenders of Rapture (Bioshock Music Video) | Bioshock-Beyond the Sea | Demons of Rapture - Bioshock 2 Music Video |
| | | |
| --- | --- | --- |
| Bioshock Music Video - Numb | BioShock - Get Out Alive | Bioshock--Its never too late |

Well getting ADAM isn't easy, seeing that I had to take it right from the Little Sisters. So I replaced the gene tonics that they put in Big Baddies with Old Harbinger Beer so the new big daddys would be drunk. Little did I know that big daddies designed plasmids. This is what happened.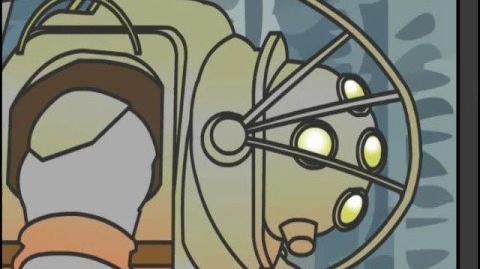 This also happeded becaule those are the same tonics they use to mentaly conditon the little sisters, and make plasmids like Electro bolt.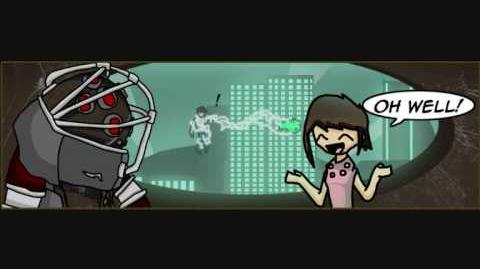 One day, I felt like a jackass, so I used my old Alpha Series suit to pretend to be Subject Delta. Then I found Eleanor and did this.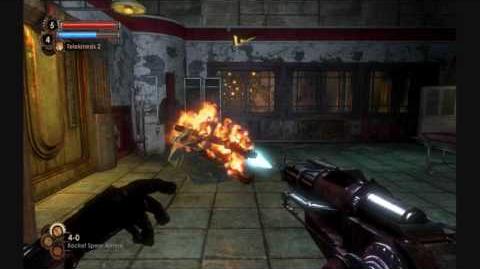 Favorite vending machine:
Favorite multiplayer character:
Weekly Polls
Edit
These will change every week, so hurry up and vote.
Community content is available under
CC-BY-SA
unless otherwise noted.