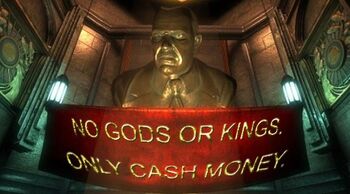 About me
[
]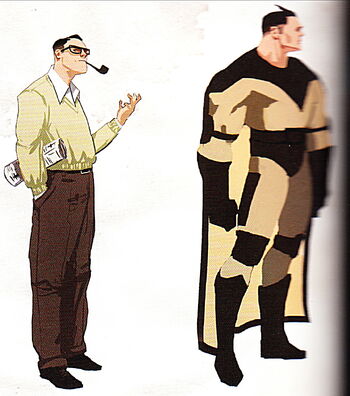 I am Unownshipper. On the job, I'm a 31 year old videographer from Atlanta, Georgia. Off the clock, I'm a fact finder, picture taker, page editor, wordsmith extraordinaire.
BioShock is my favorite game of all time and the franchise is, in my opinion, one of the best out there. I'm proud to be a part of the Wiki that catalogues and shares this game series with the world. While the site is among the best I've seen, I believe there's always room for enhancement. I am dedicated to maintaining, improving, and expanding the catalogue of information presented here so long as the BioShock series is still enjoyed by fans of gaming.
My Precept
[
]
One Word: Perfection. BioShock is a top-class game, and it deserves a top-class Wiki. Its articles should be rich in detail, smartly written, and, if possible, witty. The pictures should be high resolution, dynamic, and above all else HUD-free. There should be consistency throughout the site in formatting, style, and content.
If it's worth doing, it's worth doing right and worth doing once. I don't believe in multiple, minor edits; rather, a page should have all its changes done on it during one round of editing. Now everyone makes mistakes on occasion (simple typos, missed mistakes) and I'm certainly not immune to that, but on principle we should aim to minimalize them.
The Golden Rule still applies on the Internet. I believe in diplomacy and understanding. Everyone has a right to their opinion and disagreements can almost always be settled with an amicable compromise. If I can facilitate that process in any way, I'm happy.

Thanks for all the support given for my campaign for Adminship.
Self-Made Advertisement Images
[
]
My favorite pages
[
]
My Top Blogs
[
]
My Contributions
[
]
Dramatically reduced the number of useless pages and files, candidates for deletion, and incorrect redirects.
Articles I've Created
[
]
The "Appearance" section on the individual Splicer model pages.
Various Brands (Errant Brand, First Class Brand, Good News Brand, Lady Venus Brand, 'Morning Brand, Pomegranate)
Articles I Didn't Create But Have Expanded Considerably
[
]