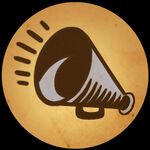 Hi, welcome to the BioShock Wiki! Thanks for your edit to the Unknown British Couple page.
Need some help finding your way around? Here are some good places to look:
New to editing?
Questions?
Feel free to ask an administrator or a featured user, or leave a message on my talk page if I can help with anything! -- Willbachbakal (Talk) 00:22, January 16, 2013
RE: image
Edit
If you click on the picture, you can see that it was from Wired.com. Also, if this is your permanent account, don't use the other. Making Sockpuppet accounts is not allowed on the wiki, even if forgetting a password is an excuse.Evans0305 (talk) 00:37, January 27, 2013 (UTC)
RE: What did you change?
Edit
It was just a puncuation error... There were two periods at the end of a sentence. I even marked it as a "Minor edit." user:Mr Bio Shock

01:21, January 30, 2013 (UTC) 
Re: When BioShock Infinite Releases?
Edit
Most likely, buying the game and playing it to death. Alternatively, keeping watchdog over the wiki and survey the massive edit flow while trying to maintain good writing quality. How about you? --Willbachbakal (talk) 23:32, February 4, 2013 (UTC)
Mostly im going to really like exploring the places especially Fink MFG cause i get to face the Vox Populi there.AmberWing65 (talk) 23:45, February 4, 2013 (UTC)
Appologies for the delayed response, since I get several recent messages from my Talk post. Anyways, I don't know about going to a midnight release ( since mine for BioShock 2 was just minimal to nine people there), but I'll probably go for it on the day its out. Evans0305 (talk) 00:50, February 8, 2013 (UTC)
Re: What Do You Think?
Edit
So far it looks really amazing. At the very beginning I was a little unsure about the total change of setting and the new gameplay mechanics, but as it turns out it's got so much the original two games didn't, and still stays true to the BioShock spirit. --Willbachbakal (talk) 00:35, February 8, 2013 (UTC)
== RE: Did you see the new "Lamb of Columbia" trailer?
==

I just watched it. Nothing we haven't really seen before, although it does seem to confirm that Lizzie is Comstock's kid and it shows that Elizabeth is not that good with her powers and might even show a darker side to her, especially at the end.
Community content is available under
CC-BY-SA
unless otherwise noted.