Welcome
[
]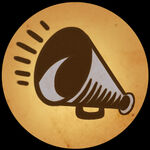 Hi, welcome to the BioShock Wiki! Thanks for your edit to the Hall of Heroes page.
Need some help finding your way around? Here are some good places to look:
New to editing?
Questions?
Feel free to ask an administrator or a featured user, or leave a message on my talk page if I can help with anything! -- Willbachbakal (Talk) 02:27, April 1, 2013
Are you...
[
]
Are you Cantonese? Registered Contributor •talk• 04:54, April 3, 2013 (UTC)
What makes you say that?--Drgyen (talk) 05:19, April 3, 2013 (UTC)
Voxophones
[
]
There is no need for you to add Voxophones. I've already added all of them that you can find in BioShock Infinite Sgt frankieboy (talk) 08:48, April 3, 2013 (UTC)
Weird because there is a new Voxophone in the list, And I thought you added it, maybe I've misread it. I've marked one for deletion. --Sgt frankieboy (talk) 09:09, April 3, 2013 (UTC)