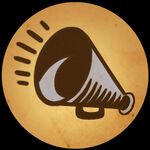 Hi, welcome to the BioShock Wiki! Thanks for your edit to the Hall of Heroes page.
Need some help finding your way around? Here are some good places to look:
New to editing?
Questions?
Feel free to ask an administrator or a featured user, or leave a message on my talk page if I can help with anything! -- Willbachbakal (Talk) 02:27, April 1, 2013
Are you...
Edit
Are you Cantonese? Registered Contributor •talk• 04:54, April 3, 2013 (UTC)
What makes you say that?--Drgyen (talk) 05:19, April 3, 2013 (UTC)
Voxophones
Edit
There is no need for you to add Voxophones. I've already added all of them that you can find in BioShock Infinite Sgt frankieboy (talk) 08:48, April 3, 2013 (UTC)
Weird because there is a new Voxophone in the list, And I thought you added it, maybe I've misread it. I've marked one for deletion. --Sgt frankieboy (talk) 09:09, April 3, 2013 (UTC)
Community content is available under
CC-BY-SA
unless otherwise noted.