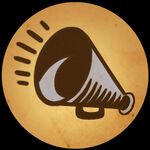 Hi, welcome to the BioShock Wiki! Thanks for your edit to the Talk:Booker DeWitt page.
Need some help finding your way around? Here are some good places to look:
New to editing?
Questions?
Feel free to ask an administrator or a featured user, or leave a message on my talk page if I can help with anything! -- Willbachbakal (Talk) 00:04, March 29, 2013
RE: Albert Fink
Edit
Happy to help! Thank you for adding images to the site, so few are uploading such high quality pics. I just did a basic touch up, if you want to go back and use your photoshop skills, I'm sure you could improve it (I did crop it down in the process).
Unownshipper (talk) 21:05, April 17, 2013 (UTC)
No problem, I have images for both Esther Mailer and Leander Manley. After I'm done with the screenshots through Photoshop I'll add them:
KalKent (Anton) (Earth-1218) (talk) 22:02, April 17, 2013 (UTC)
Mrs. Lin
Edit
Hey, I'm trying to make a character page for Mrs. Lin. I noticed on Chen Lin's page you noted his Caucasian wife as Sarah Lin. Could you tell me where you found that out? Maybe I missed it in my playthrough and there's more info on her. Thanks.
Unownshipper (talk) 00:38, April 27, 2013 (UTC)
The chinese lady says she's named May Lin. If you have subtitles on, when Caucasian Mrs. Lin is speaking it says "Sarah Lin:" followed with what she's saying.
KalKent (Anton) (Earth-1218) (talk) 12:50, April 27, 2013 (UTC)
Thanks for clarifying that.
Unownshipper (talk) 06:02, April 28, 2013 (UTC)
Community content is available under
CC-BY-SA
unless otherwise noted.