Hi, Welcome to my talk page!
The size of this talk page is currently 48,662 bytes.
A few rules/guidelines
Start new topics with a new entry. This prevents the page from becoming a mess.
If you want to discuss a block, please provide the wiki, as well as any messages you may see. It is perfectly possible that I or another admin gave out a block which happens to catch you in the crossfire.
Use standard English. Leet and slang are not appreciated, unless subject to discussion.
Insults, Profanity and Threats are not acceptable, especially not if you want to discuss a block.
Messages are archived periodically, when this page becomes too large. You can find them in the archives, linked above.

Title Icons
[
]
Hey there, Mainframe! I'm a bureaucrat over on the Titanfall Wiki and I've recently been trying to implement your Template:Games addition over on the wiki (as long as you don't mind), and I seem to have ran into a problem. I've implemented the coding from Games, Games/Icons, Common.css, Common.js, and Wikia.css (all links lead to the Titanfall Wiki's counterpart), however, when I add the template to an article, nothing shows up.
I'm currently just trying to make sure the template works in the first place instead of worrying about all the customization options, and I've looked over the coding and didn't see many issues. I'm not sure if you were involved in the creation of this template, but I'm curious to know if I'm missing something or if there's another issue? If you could let me know, I'd be greatly appreciative. Thanks! NinjaFatGuy (talk) 23:41, February 11, 2019 (UTC)
Yeah, I've noticed some of the broken issues with the template on this wiki, but when I insert all the known coding and templates over on the Titanfall Wiki, the template doesn't show up at all which is pretty strange. So I assume I must be missing something. And thanks, I'll definitely check out the template you linked, thanks for the help! NinjaFatGuy (talk) 22:43, February 12, 2019 (UTC)
BioShock weapons Final
[
]
Good news, I checked What Links Here and it turns out that most pages use the redirect link for the weapons pages, with the captalized "W". If I counted right, only 6 pages linked to the pages with a small "w".
So the work is done, thank you for the effort you were willing to do for this.

--Shacob (talk) 00:26, February 16, 2019 (UTC)
Talk:Andrew Ryan
[
]
Hello Mainframe98. Yesterday by mistake I had changed the language of the page Talk:Andew Ryan. I wanted ask if the Andrew Ryan's birthday is know
Barrigan7 (talk) 21:21, February 18, 2019 (UTC)
EDIT: Thanks for the answer.
Barrigan7 (talk) 18:34, February 19, 2019 (UTC)
Question
[
]
Hi, it's me again. I would like to know, when I have to give the same reference to 2 or more lines, how can I make the more legible reference name?
- Barrigan7 (talk) 15:14, March 25, 2019 (UTC) (sorry for any writing errors, English is not my first language, but I hope you understand the message)
Ok, I understood. Thanks for your answer :)
- Barrigan7 (talk) 18:25, March 26, 2019 (UTC)
RE: La Vie En Rose
[
]
Wow! I didn't realize there were that many versions of the song recorded. Paris is without a doubt the most detailed area of any BioShock level! Thanks a lot! these are great and you couldn't have used a better word for the multi-recording than "spectacle" (It is even a bit overwhelming :D ). I think every recording should be added to the Paris page (except for the multi-recording of course), but the question is in what manner. I think the best way is to add them to the Behind the Scenes section, using the same format as the one used for Brigid Tenenbaum's unused lines from BioShock 2, or what do you think?

--Shacob (talk) 16:37, April 18, 2019 (UTC)
Hi, I did a few attemts to add the soundfiles to the Paris page in a way we discussed, but failled missurably, nothing will work. Coding is not really my forte. Would you mind giving it a shot whenever you have the time?
--Shacob (talk) 21:35, May 15, 2019 (UTC)
A compliment
[
]
You are one great person, you know. Why? I don't know, I'm just a nice and idiotic person. Anyways, you are one great person. My idiocy is quite obvious, isn't it? Sincerly(I'm new to Wiki), OBot321.
Admin Action request
[
]
User МХК46 (talk) edited/vandalized the pages for Sander Cohen, Frank Fontaine and Andrew Ryan with something about a bogus character named Lt Smith having a unique model in BioShock. Not sure what should be done with him (stern talk to or punishment) but I know we don't need that nonsense here. CC to Unownshipper (talk). sm --Solarmech (talk) 12:53, May 3, 2019 (UTC)
Stop
[
]
I understood the reason, but because of the minor edits, do i have to lift the house up to my ears? (Sorry)
P.S. I esk, next time write a little shorted, and then translate for a long time.
Your Wiki Manager
[
]
Hi Mainframe98! My name is Shrev, and I'm the Fandom Wiki Manager for BioShock Wiki. I am here to help the community and be a liaison to full-time Fandom staff. If you ever have a question or issue relating to the wiki, editing, styling, infoboxes, templates, etc., please feel free to contact me on my talk page, or on Discord at Shrev64#0089. Shrev64 (Talk page) 17:49, June 6, 2019 (UTC)
Email from me
[
]
Hello! I'm Joe at Fandom, and I wanted to let you know that I just emailed you about an offer, so that you know it's legit. :) JoePlay
(talk) 19:59, August 8, 2019 (UTC)
"BioShock series" page
[
]
Hey there, just wanted to let you know that I created a draft page for the series; the draft is in my sandbox. This page is intended to give new visitors to both the series and wiki a good overview of the series, including games, DLC, and novels. It's inspired by a similar page on Wikipedia. Due to my little experience with the series (it's still in the backlog!), I've tried filling in the sections as best as I could using information on the individual pages, but I just wanted to make you aware of it. Let me know if you have any questions or suggestions; otherwise I'll go ahead and make the page with what the draft has. Thanks! -- Shrev64 (Talk page) 02:48, February 3, 2020 (UTC)
Thanks for the feedback, it's much appreciated. I made the changes that you suggested and the changelog can be viewed here. I've also asked Unownshipper and Shacob for their feedback. -- Shrev64 (Talk page) 23:07, February 9, 2020 (UTC)
Vandals
[
]
https://bioshock.fandom.com/wiki/User:Ratsackbacktrack?useskin=oasis https://bioshock.fandom.com/wiki/User:Souleater5465?useskin=oasis
HELP
Is everything alright buddy?
—The preceding unsigned comment was added by МХК46 (talk • contribs) 17:36, February 13, 2020 (UTC). Please remember to sign your posts with ~~~~.
Solarmech, you don't worry so much. That would happen sooner or later. This has happened many times on my wiki, and she is still intact. --User:МХК46 (talk) 9:58, February 14, 2020 (UTS)
Main Page changes
[
]
Hey there, I wanted to bring about a proposal to making some potentially significant changes to the Main Page. This is mostly focused on the main portal sections that also doubles as navigation for the various different subcategories within each game. While it is admittedly pretty neat and cool, quite frankly, as someone who hasn't really played the series before, it is a bit overwhelming and a bit cumbersome to navigate. Not to mention that they are a bit outdated thanks to the excess use of div tags. Not to mention a few bugs: Image 1 Image 2 Image 3 Image 4 Additionally, a more fleshed out welcome notice may be necessary for new readers.
Generally, to make navigation easier, you try to do get to the content in the least amount of clicks as possible. One of the ideas I had was either keeping the main portal, but having it then link to each game's category (i.e. Category:BioShock 2). Alternatively, instead of presenting games, the main portal could present categories, such as Category:Characters, Category:Locations, etc., accompanied with a representative image. I made a mockup of the former here. Additionally in the mockup is a welcome section that gives the reader a brief introduction of what the BioShock series is and it also links to the series page as a quick landing point for people wanting a quick overview of the series.
Now, to the main thing - despite the tone of my message so far, I want to enunciate that these aren't any sort of mandatory requirements or anything like that. They're friendly suggestions, at best. I understand how important main pages are to wikis and I can also understand any sort of apprehension that may be present towards a relatively random outsider suggesting improvements to the main page. I'm not here to impose anything, but I did want to suggest potential improvements and potential ways to implement them. The main goal is to simply make the navigation a little easier for new readers. If you want to go a completely different direction, I'm absolutely fine with that, but I do recommend some modification to the portal issue. Of course, it's up to you at the end of the day, and I'm open to all feedback and suggestions regarding this. Let me know what you think. Thanks! ((Thread on Shacob's wall, Thread on Unownshipper's wall) -- Shrev64 (Talk page) 05:39, April 2, 2020 (UTC)
Thanks for your feedback! To streamline communication, I replied to your feedback on my talk page. Thanks. -- Shrev64 (Talk page)
Merged Mistake
[
]
Hi, I just "merged" Charlie Lydecker with Moses Lydecker as well as the talk page and for some reason, the page count went from 2,492 to 2,493. I made both Charlie's and its talk page into redirects, so shouldn't it be 2,491?
I think I did something wrong.
PS. Thank you for your input on Ryan the Lion and Peter the Parasite as well as the multiplayer footstep, I will be taking appropriate actions towards them.
--Shacob (talk) 15:55, April 18, 2020 (UTC)
[

]
Hey there, just wanted to touch base and update you. I just replied to my talk page regarding the main page (link here). TL;DR of the message is I've implemented it in my sandbox.
I did have a couple of questions unrelated to the main page. One of which concerned if the wiki was open to enabling Discussions. It would essentially a place where fans of BioShock - not just editors - could converse and interact about the series. It wouldn't conflict with the wiki's already existing content, rather it would be a social extension to the wiki. Obviously, this is a bit of a different feature so I am very interested in hearing the wiki staff's opinions about this feature. If you have any questions about it, please let me know, and I can try to answer them.
My second question is regarding the wiki nav (what I call it, anyways. MediaWiki:Wiki-navigation). Namely, would you be interested in adding BioShock: The Collection into the nav? I thought of this because with the Switch version coming out this month, many readers will try to navigate to it, so having it in the wiki's navigation would probably help with that. Let me know your thoughts. Thanks. -- Shrev64 (Talk page)
As you've probably noticed by now, I updated the main page; I created Module subpage templates and have categorized them into the existing Main portal templates. I didn't want to overwrite the existing templates in case there were any issues or content changes that you all wanted to make; if it's easier to have the existing templates' contents replaced by the new ones instead of having new templates, let me know and I can go ahead with that. Otherwise, the main page is all set!
Good question about Discussions. You are correct; Discussions won't remove access to the DPL-style forums, only the threaded-version of Forums.
I didn't make any changes to the wiki-nav but I experimented with it a bit and have my proposed changes here. Basically, I would move the BioShock Infinite board game into its own list under "Other", which would make room for The Collection, as keeping the board game in its current list will cause it to not display due to too many contents. I didn't want to remove any existing items from the wiki-nav so I felt that this was the best compromise. Let me know what you think, and you or I can implement whatever you think is best. Thanks. -- Shrev64 (Talk page)
An experiment to help grow your wiki's engagement!
[
]
Hello! We've been analyzing what makes people spend more time on wikis and we've identified something. It's comments! Having comments enabled on a wiki gives it a boost to the time people spend on the pages and engage with the wiki. 
We would like to enable comments on your wiki to help it grow as part of an experiment. 
This will not happen if you don't agree with trying this out! It's entirely up to you! 

We believe that this experiment will help your wiki and if you have any problems along the way we can always roll back and disable comments.  So, what do you think? Are you interested in trying this with us? We'd love to work with you to help grow your community! 
Looking forward to hearing from you! HeyTots (talk) 19:35, May 18, 2020 (UTC)
Hey Mainframe, hope you're doing well. I thought for convenience we'd just discuss this topic on your page, if you don't mind. Frankly, I'm not sold. While there's a case to be made that turning on Comments boosts participation, I don't believe it increases meaningful engagement. I'm on a few Wikis and, if you'll pardon the generalization, it seems like the kind of "comments" that are posted are "OMG Jasmine Jolene is SO HAWT" or "Sinclair Spirits was SUPER scary moment click like if you agree" or "Kashmir Restaurant was an inside job."
I know that seems like I'm underestimating the contributions of visitors, but I feel like our regulars communicate effectively via the Talk Pages already and newcomers are made to feel comfortable using them too. Additionally, creating a Topic under an article's Talk helps organize the subjects people might want to talk about and add onto while Comments are more disjointed; a visitor has to go searching though them to find a discussion pertaining to their query, if they do that at all.
This is just my take though, let me know what you think. Same goes for any of our other editors who're reading this and have input.
Unownshipper (talk) 22:05, May 18, 2020 (UTC)

I feel exactly the same. We've had some amazing investigative work done on our talk pages, something I feel would not be possible to the same degree if we had comments instead. Any kind of more content-oriented participation would be better suited to Help:Discussions in my opinion. —

Mainframe98

talk

·

blog

·

edits

06:56, May 19, 2020 (UTC)
If you want my opinion (probably don't) this "comments page" idea is not a good one. People's comments don't often mean anything and won't add any new information to the wiki. Worse, we will certainly get off color and off topic comments being made and it will require people to waste time cleaning things up. The Talk Pages we already have work just fine. sm--Solarmech (talk) 10:24, May 19, 2020 (UTC)
I'm sorry to intrude, as I'm neither part of the staff of this wiki nor no longer an active editor here, but I feel the need to chime in as an admin of other wikis. Both Unknownshipper and Mainframe98 illustrated well the issue with comments on wikis. As of matter of fact, the Hollow Knight wiki's staff and I decided to turn of Comments last month.
For the past year, the rest of the HK wiki and I have been focused on improving both that wiki's content and formatting for the purpose of improving our visitors' experience. We've also been faced with the need to moderate Comments, as they were starting to get filled with more jokes, memes, and other unhelpful comments than actual suggestions of improvements. Some would just use the wiki to leave random comments on the most pages they could (like 10 comments in 1 hour), even commenting on year old posts.
We already have a functional Discord server serving as an efficient communication tool between staff, any editors or simply viewers and even members of translated versions of our wiki. Yet, we felt the need to keep the Comments for those rare helpful inputs. We made an announcement to recruit a moderator, and only got one person in the entire wiki's community fitting the profile. That person was not enough. And so last month, we took the heavy decision to shut down Comments and apply stricter rules to Discussions. We faced criticism from a part of our community, but we felt it was the right choice to make.
Coincidentally, I discovered yesterday the Mario Wiki's own way to illustrate the problems with both Comments and Discussion on FANDOM's wikis: What MarioWiki is not and Stop talking, start helping!
@HeyTots
Btw, I think you overlooked how the lack of activity on this wiki may be due to the fact that BioShock is more of a niche series, and the last proper release was 4 years ago. No amount of social platforms enabled on this wiki would rekindle its visitors influx more than the release of a new game, or any other form of media. Don't consider this a personal attack at FANDOM's staff or you, but honestly, overlooking that fact is rather lacking on your part. Pauolo (talk) 10:27, May 19, 2020 (UTC)
I knew the day would come when this would be a subject of discussion and thus I'm prepared. My answer is without a doubt, 100%, no arguing about it, stone-cold, a hard NO!
I'm glad you all seem to be on the same page. The easiest way to sum up why is just by saying: YouTube comment section. I really don't get why they are pushing to make Wikia into social media. I've always viewed Wikia as Wikipedia (a encyclopedia/knowledge base) for fictional universes, which I think most people do.
I really don't get what can be gained from this. Why would we want this kind of traffic on a wiki and why even keep score? Most people come to wikis to look up codes and learn about the lore, not to speak their mind. I've seen wikis that use the comments and it is a mess. I for one couldn't care less for these comments sections and its comments, it is just random people sharing their subjective opinion on things (yes I see the irony, but you know what I mean) and how on earth is that suitable for a wiki? There is nothing good about filling the recent wiki activity page with comments like "OMG Jasmine Jolene is SO HAWT", "Biosock 2 is the best game in the series, don't @ me", or "I had a dream last night that I was married to the Quarter-Can of Ionic Gel XDDDDDDDDDDDDDD", hiding actual page edits or discussions about wiki-related subjects. Everyone has an opinion and this is not the right place to share them. Go to Reddit, the 2K Forums or even YouTube if you wanna speak your mind. This is just a breeding ground for flame wars and just overall pointless comments. I have made my opinion on this quite clear on a blog post I made (МХК46, if you read this, we're cool, don't worry about it). Just imagine if Wikipedia had a comment section for each article.
Personally, I think the whole comment option should be removed from FANDOM completely.
New Wiki Manager
[
]
Hi Mainframe98,
I made a post in the wiki's forum about this already, but I thought I would stop by and introduce myself to you as well. I have recently inherited the role of wiki manager for this community (Shrev64 previously served in this position, but does not work for Fandom anymore).
Like Shrev64, I am here on behalf of Fandom to support your wiki's community, help it grow and thrive and act as a liaison between you, and full-time staff. If you ever have an issue or question related to this wiki (editing, templates, wiki design, or any other matters related to Fandom policies etc.), please feel free to contact me on my message wall, and I will assist in any way I can. 😀
-Sitb (talk) 12:21, August 3, 2020 (UTC)
Athena's Glory/Mermaid's Landing Aquarium
[
]
Evening !

First of all, I love your work on this wikia fandom, it is one of those that I return often, so full and detailed .

Secondly, can I help improve these articles ; Athena's Glory and Mermaid's Landing Aquarium ? They're falling under Bioshock: WikiBusinesses Project and wonder how I can contribute to expand them . Besides, the novel's in my possession, if it can provide help .

Greetings,

Jericho
TabView
[
]
Hello! I'm Sophie, and I'm representing Fandom's Vanguard team. We're users who volunteer to help communities adopt to new technologies and features, like content portability. Our team has identified that your wiki uses TabView, which we anticipate may have problems working with Fandom's UCP.
So that we can get your community ready as quickly as possible, I will be linking the pages that currently use TabView to the target pages the TabView currently points to, in accordance with Fandom's Best Practice preferred method. We understand this represents a bit of a change, and this has gone from being a Best Practice to being a technical necessity in a very short time. As we prepare your community for UCP, we know that these pages will break outright if changes are not made prior to migration. You are free to find alternatives if the changes I am about to make are not what you want. If you have any questions, please let me know. Thanks! --Little Red 20:30, August 31, 2020 (UTC)
I have a new page idea 
[
]
Hello,Mainfeame98 i am evelin canad is Bioshock on IOS
What did you think
Hello,Mainframe98 i am evelin canad
i have a question
i can pass my information to this page Bioshock on OIS
to this page Bioshock OIS
Please
Is very good information to the BioShock Wiki
—The preceding unsigned comment was added by Evelin canad (talk • contribs) 20:58, September 16, 2020 (UTC). Please remember to sign your posts with ~~~~.
Thanks for the information Mainframe,My errors is because i am new In BioShock Wiki
Banned
[
]
Hello,Mainframe98
I have a question
why was banned
Evelin Canad • contribs) 19:55, September 17, 2020 (UTC).
Thanks
Delete
[
]
Hello Mainframe98
can you delete this image from the BioShock Wiki C606c6fb97130f565f5df383a81585fc.jpg
Evelin Canad talk • contribs) 20:58, September 18, 2020 (UTC).
Arcadia
[
]
Hello Mainframe98
there is a problem with the page of Arcadia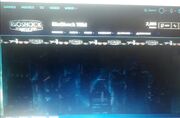 Look
Hello,Mainframe98
I have a new page idea for the BioShock Wiki
the idea is for the book of Irrational Games called BioShock and Philosophy: Irrational Game, Rational Book
Evelin Canad .Talk. 13:14, September 20, 2020 (UTC).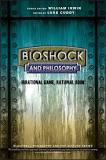 Can you help me with this page??????
[
]
Hello,Mainframe98
Can you help me with BioShock: From Rapture to Columbia 
Is a page from The BioShock Wiki
LINK  https://bioshock.fandom.com/wiki/BioShock:_From_Rapture_to_Columbia
Is a Project from The BioShock Wiki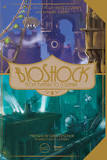 Evelin Canad .Talk. 13:14, September 21, 2020 (UTC)
I can put this into BioShock Merchandising???
[
]
Elizabeth
[
]
Normally accompanied by her trusty guardian, the Songbird, Elizabeth is Booker's trusty companion as they venture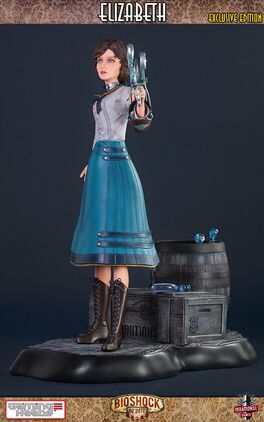 through the city of Columbia, a city truly in the clouds. Her resourcefulness to pick locks, scrounge for resources as well as open tears proves to be invaluable to Booker throughout the entire duration of his stay. Wielding her trusty Sky-Hook, nowhere is inaccessible to Elizabeth, not even your home! Gaming Heads is proud to present the BioShock Infinite: Elizabeth Exclusive Statue. Standing approximately 18 inches tall (i.e. 1/4 scale), carefully cast in polystone resin and hand-painted by artisans, the BioShock Infinite: Elizabeth Exclusive Statue expertly captures her likeness in intricate detail from her ponytail down to her missing little finger.Each BioShock Infinite
Big Daddy Rosie
[
]
Always seen with its Little Sister, the Rosie is one the of five Big Daddies from BioShock. They are built to protect Little Sisters while they are collecting ADAM. The strong bond between a Rosie and its Little Sister makes the Rosie highly aggressive. Attacking a Little Sister will definitely trigger the wrath of her Big Daddy protector
.
The BioShock: Big Daddy - Rosie Exclusive Statue is brought to you by Gaming Heads. Standing in front of a Little Sister, Rosie is depicted in ¼ scale and stands about 21 inches tall. Shielding the Little Sister from any attack, Rosie is depicted in its basic heavy diving suit and holding its signature rivet gun.The diving helmet of the BioShock: Big Daddy - Rosie Exclusive Statue incorporates LEDs that change colours (i.e. green, yellow and red). You can choose the colours in Rosie's diving helmet but choose wisely.Each statue has been cast in polystone resin so that it shows the finest of details and it's hand-painted. Each statue comes in deluxe full-color packaging, has a hand-numbered base and a certificate of authenticity, which allows you to purchase the same edition number for future releases in the BioShock range. Since this is the first statue in our BioShock range, edition numbers are given on a first-come-first-served basis.
What did You Think???
[
]
Evelin Canad talk • contribs) 15:44, September 25, 2020 (UTC).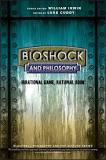 Recent Migration To New Wiki Format
[
]
I know this isn't any fault of anyone here, but the new wiki format is a downgrade at this point. In fact some parts out and out suck and I hope the admins here will be able to fix at least some of it. Problems I have noted so far:
1. The source editor is a major pain even to read much less work with. On some pages the basic text color is purple and the background Is blue. It looks god awful.
2. The "Bishock Wiki Activity" page is gone. Poof. You have to use the "Recent Changes" page see what people have been doing and it is much harder to use, has less information as well as ugly. I don't know about others but I check the activity page first thing I arrive here.
3. The Images page is harder to read as the images are small. Nice you can do searches more easily but to have to do a lot of scrolling just to see any new images. Also the image information template isn't loaded when adding a new image.
I get the impression they really are trying to get people to use the "Visual Editor" rather than the "Source Editor". Same post sent to Unknownshipper. sm Solarmech (talk) 11:42, 7 October 2020 (UTC)
Athena's Glory/Mermaid's Landing Aquarium
[
]
Thanks you ! I'm glad to find this article !
Well, I have the same copy as you, but from Milady/Bragelonne and Tom Doherty Associates (USA version), so I guess that they have maybe some info on these locations . I'll check it out !
TheChainGardenThresh (talk) 19:56, 11 October 2020 (UTC)
Removed content of BioShock Infinite
[
]
Slate
[
]
Slate has an unused fight mechanic to fight the player. He has really high movement speed, more health than normal enemies, and no actual firearm besides Shock Jockey. He will run around and throw multiple traps at the ground. When he is far enough away from you, he will throw them at you. When killed, he will not drop any loot.
Unused Devil Texture
[
]
An in-game choice at an airship station can lead to Booker DeWitt's hand being stabbed by a ticket vendor. Interestingly, the textures for the bandage show a devil face which is never seen in-game, as it's not covered by the UVW map.
inaccessible Good Time Club Room
[
]
In the room in the Good Time Club where Booker and Elizabeth find Chen Lin's body, there is a small inaccessible room adjacent to the room through the walls that contains an unknown, untextured model sitting in a chair as well as a model of Booker's right hand jutting out of the wall.
If the room is accessed before triggering the Chen Lin cutscene in which Elizabeth opens a tear, Booker's arms will be facing towards the center of the room, making both of them visible. The untextured body and the room itself remain otherwise unchanged.
Evelin canad (talk • contribs) 12:50, October 19, 2020
Re-implementing Special:WikiActivity
[
]
Hi, like most of the editors on FANDOM I've been very displeased with the removal of Special:WikiActivity, as I can't get on board with only the current format. However, I stumbled upon a script that would re-implement it: https://dev.fandom.com/wiki/WikiActivity. I was wondering if this would be something that could work for our wiki? I'm not sure what the rest of the community thinks of this but I'm certainly for it.
--Shacob (talk) 16:49, 25 October 2020 (UTC)
Policies for watermarks and copyrights
[
]
A couple of situations have arisen due to a newer user Evelin canad and the removal of watermarks and copyright information from images. I haven't found any official policy for the wiki on this and I don't want the wiki to get hammered for something. While technically removing copyright may not be illegal since we are not claiming ownership or attempting to profit, it's at best a gray area legally and better safe than sorry. (A page to look at to see what seems to be legal). Unownshipper should also be stopping by on this subject. Also is there a policy about photoshopping screenshots shots to remove UI elements and the like? I don't really have a problem with that, but it's probably a good idea to have a policy for that was well. sm--Solarmech (talk) 11:10, 26 November 2020 (UTC)
Had no problems understanding. The file that got me started on this is the first in the gallery. I have already reverted it, but if you look at the version before the current one, the watermark and copyright info on the bottom was cut off. The second image is one where the UI was photoshopped out. The earlier version had the UI in it. As I said not so worried about removing the UI, but trademark info is totally different. Having a blurb about not removing watermarks/trademark info should help keep some suit happy lawyer off our backs and it's something that we can point out to new people uploading if a mistake is made. Who knows? Someone might actually READ it before uploading anything and it stops the problem there. :) sm --Solarmech (talk) 19:11, 28 November 2020 (UTC)
A little more information about the script of the canceled film adaptation of the game Bioshock
[
]
I recently came across an article (published back in May) that talks more about the script for the canceled Bioshock movie. In addition to the information on a special wiki page, the article explains in more detail some points, for example, how the scene with the murder of the Little Sister looked like (!!!) and what was the ending. Unfortunately, I have not yet found such an article in English, but at the moment I can show an article in Russian. If you are interested, warn me. https://www.mirf.ru/kino/scenarij-ekranizacii-bioshock-shedevr-kotoryj-my-poteryali/ --МХК46 (talk), 1 December 2020.
Delete
[
]
Would you Kindly Removed this Images
Postcard of columbia.png
BioShock infinite postcard.png
Bioshock city postcard.png
BioShock Infinite steam potscard.png
Potscard steam bioshock.png
Potscard bioshock columbia.png
Columbia potscard.png
Postcard church.png
Monumentisland postcard.png
Shantytown postcard.png
Groceries meats postcard.png
Comstock house postcard.png
Comstock center postcards.jpg
Fraternal postcard.jpg
Hall of heroes postcard.png
Columbia postcard.png
Church postcard.png
Emporia postcard.png
Hand of the prophet postcard.png
Witting postcard.png
Kerner potscard.png
Gift postcard.png

This is Fanart
Evelin canad (talk • contribs) 16:39 December 10, 2020
Return from Break
[
]
Hey man, happy 2021, hope you've been well. I've been on something of an extended break from the site while dealing with real life stuff (family emergencies, the holidays, the generally overwhelming political climate in the United States, returning to work for these first few weeks of the New Year, etc.), but I'm back and just wanted to check in an see if anything needed attention. I'm sure you and the others have been doing a great job, but wanted to ask.

Unownshipper (talk) 05:12, 24 January 2021 (UTC)
Delete Image
[
]
Can you delete
BioShock Remastered Artwork 4.jpg
Is Duplicate

(Evelin canad (talk • contribs) 16:42 January 26, 2021
My work
[
]
Hey Mainframe, am I doing a better job with my editing now? Is there anything I could improve on?

Pugsnstuf (talk) 20:23, 2 February 2021 (UTC)
Hey there!
[
]
Hey Mainframe, I'm Tagaziel, one of the Gaming Wiki Representatives from Fandom, and I've been asked to step in and provide any support you might need. This includes:
Getting involved and helping communities grow.
Ongoing maintenance and fixing issues that might arise due to software upgrades.
Helping with the more arcane parts of wikitext and MediaWiki functionality, including infoboxes, navboxes, variables, CSS, JS, and so on and so forth.
Gathering technical feedback, bug reports, and making sure they wind up where they should.
Other aspects you might find necessary to make a wiki thrive.
If you have any questions, requests, or just want to say hi, leave me a message or contact me on Discord (Tagaziel#8836). I'll do my best to help you. I'll also look into setting up a Discord server to bring together the wiki crews and give you an even more direct to send feedback, requests, or otherwise get in touch. Tägäżïël 11:03, 19 February 2021 (UTC)
Question about cake model picture in Kashmir restaurant map
[
]
Hello i wanted to ask you how you obtained the view of the cake models in the Kashmir restaurant map's page ? Thank you DEFCON SHARK (talk) 23:57, 20 March 2021 (UTC)
FandomDesktop!
[
]
Hey there, I'm reaching out to admins across our wikis regarding two major things. First of all, we have the first public preview of the new Fandom desktop experience, named, wait for it - FandomDesktop!
In this blog, Will gives you an overview of some areas which are seeing significant changes, as well as a new option for logged-in editor options for viewing sizes. You can find more information about new designs, including native support for Light and Dark mode, in the blog below:
https://community.fandom.com/wiki/User_blog:MisterWoodhouse/Introducing_FandomDesktop,_the_new_look_and_feel_for_desktop_users
Secondly, I'm also reaching out to check if you received the email about The Monthly initiative, since it seems some email providers didn't quite agree with it. It's an optional initiative to get feedback and get together with some of our most prominent communities. It's not mandatory to join in, but if you're interested and didn't receive the email, leave me a message and I'll get it sorted out.
As an addendum, would you be interested in joining a server on Discord, where I'm trying to get admins from the wikis I'm supporting together?Tägäżïël 16:14, 26 March 2021 (UTC)
Hey Mainframe, speaking of Fandomdesktop, do you think the skin is in good enough shape to hit the big red Ready button? Тагазиэль 19:05, 21 June 2021 (UTC)

Gotcha! If you're satisfied with it, you can just hit the Ready button over on Special:AdminDashboard (with FD activE). Тагазиэль 10:27, 22 June 2021 (UTC)
Light background
[
]
Since the new Fandom Desktop lets site administrators create separate light and dark themes through the Theme Designer, would you kindly replace File:Site-background-light with Columbia with clear skies so it's no longer the same as File:Site-background-dark? rjd1922 (talk) 05:05, 24 August 2021 (UTC)
My Extended Absence
[
]
Hey there, hope you've been well during this wild year.
I myself have been through a lot, some good, some bad. In addition to navigating the complexities of this pandemic, I've been through a (title only) promotion at work, I adopted a dog, and I've started a bunch of creative projects. These new responsibilities and experiences have been rewarding, interesting, and draining (some all at the same time) but they sadly leave me with very little spare time. I've been thinking about the BioShock Wiki a lot and have been feeling guilty about my extended absence from contributing to it. I checked and my last edit was about 4 months ago. Unfortunately, I don't foresee that changing anytime soon. My new position at work in particular is more demanding than ever and the Wiki is a hobby I can't devote attention to like I used to.
In addition, I find my old habit of reviewing every edit for accuracy/policy to be overwhelming for me personally and (perhaps) unappreciated/unwelcomed by newer editors or visitors on this site. I've always tried to be diplomatic in my correction edits, but perhaps (despite my good intentions) such an action has been seen as condescending and is detrimental to making new editors feel welcome or is in fact preventing the site from growing and changing. If that's the case, then it might be time for me to pass the baton off and just trust everyone else. You and the other senior contributors seem to be doing just fine in my absence anyways.
I look back and see my first edit back in June of 2012; nearly a decade watching this site and this community grow and being a part of that has been amazing! But now is time to take a step back, at least for a bit. Of course I'm certainly not leaving the site permanently. I still love this game and I'm very proud of the community, but I will be taking on a less active role for a while. With that in mind, I wanted to ask if it would be recommended if I should relinquish my Admin status? I'd like to be able to help if I can, but I was concerned if someone comes to the site, sees my Admin title, and leaves a question, then I might not be able to respond to it as quickly as they need. Would it be less confusing if I stepped down?
I wanted to ask the long-time editors for input on this. If it's not an issue then perhaps I could be in some sort of Admin Emeritus role or something. I also wanted to take the moment to say how much I've appreciated the years spent working alongside everyone on this site. Contributing on here has been instrumental in me developing basic coding experience for the real world, and working alongside people with different thoughts, opinions, and perspectives has helped me develop some skills in teamwork and diplomacy. The camaraderie has been a highlight!
It's been a blast and I wish everybody the best.

Unownshipper (talk) 04:16, 3 September 2021 (UTC)
I think that might be his page
[
]
There is no reason for anyone to do an edit to Testxyz's page, other than Testxyz themselves. sm --Solarmech (talk) 17:14, 6 November 2021 (UTC)
Changes to Andrew Ryan page
[
]
I got curious and looked up the IP that was changing the page for Andrew Ryan. And to no big surprise it's a Russian IP. Seems like a high probability someone if playing real world politics/trying to rewrite history. sm --Solarmech (talk) 13:36, 11 February 2022 (UTC)
Black History Month
[
]
Hey Mainframe, we're currently celebrating the Black History Month on Fandom and I was wondering if it would be OK for me to do a little shoutout using Mediawiki:Sitenotice? :) Тагазиэль 14:05, 14 February 2022 (UTC)
No worries! I've posted an example on the Alpha Centauri Wiki, and it's intended to showcase some of the great black characters in franchises. In Bioshock's case, this would be Charles Porter (I relate to him on a very personal level). Daisy Fitzroy might be a little controversial, though not to me particularly :) Тагазиэль 19:12, 14 February 2022 (UTC)

And it's up! Glad to see a fellow Porter fan, Minerva's Den is pretty much the distillation of how perfect Bioshock can be. :DТагазиэль 18:44, 15 February 2022 (UTC)
Fixing for the light skin
[
]
By the way, would you mind if I fixed the skin and ported the infoboxes to PortableInfoboxes, so that both skins work properly? Тагазиэль 12:03, 16 February 2022 (UTC)
Hmm, then I think there's a lot of CSS coding that applies on both skins, despite being designed for the dark skin - which makes the light skin unreadable, especially infoboxes, edit fields, and code. This would be relatively easy to fix by restricting CSS to load only on the dark skin (using .theme-fandomdesktop-dark for customized CSS classes) and see how the site behaves then. Тагазиэль 14:21, 16 February 2022 (UTC)

Copy that. Basically, for skin-specific styling, we have .theme-fandomdesktop-dark and .theme-fandomdesktop-light, and that's going well. BTW, have you considered what organization, if any, to use for the upcoming Netflix thingie? Тагазиэль 16:14, 16 February 2022 (UTC)
Pride Month
[
]
Hey Mainframe, since we have Pride Month and Fandom is doing a roundtable, mind if I posted the same sitenotice as before? We're featuring Sander Cohen. :) Тагазиэль 17:49, 13 June 2022 (UTC)