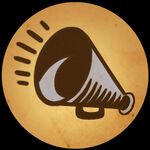 Hi, welcome to the BioShock Wiki! Thanks for your edit to the Jack page.
Need some help finding your way around? Here are some good places to look:
New to editing?
Questions?
Feel free to ask an administrator or a featured user, or leave a message on my talk page if I can help with anything! Mainframe98 (talk) 19:46, January 31, 2019 (UTC)
Re: Renaming Jack's page as Jack Wynand
Edit
The character Jack is only known as Jack. Hs last name never is used in game and the source of the name "Wynand" comes from a passport that is not used in the game. Legally his name could be either Ryan or Jolene and the possibility that Jack chooses his own last name after the end of the game cannot be ignored. We have zero idea what Jack's life on land before he returned to Rapture. He may well have been sitting in a room in New York City the entire time. As I said the name Jack IS seen in game and it is logical that it would have been used by Suchong and Tenebaum, they just couldn't call him "Hey you." Jack is only known as Jack and adding a last name only serve as a point to confuse people. That is why Elizabeth is only known as Elizabeth even though her real name is Anna DeWitt. And don't call her Elizabeth Comstock either.
Also please remember to put your signature on your posts. --Solarmech (talk) 12:53, September 29, 2019 (UTC)
Community content is available under
CC-BY-SA
unless otherwise noted.